Conscious Entrepreneurs
Conscious Entrepreneurs
A Spiritual Pilgrimage & Retreat for the
Business-Minded & Open-Hearted Human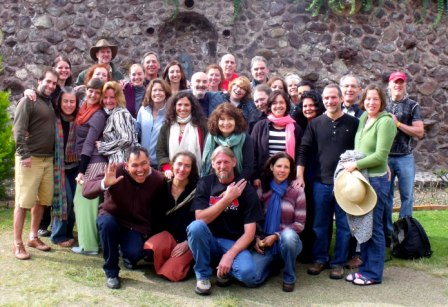 The Pyramids of Teotihuacan, Mexico
September 23-27, 2017
Facilitated by Rita Rivera Fox & Kevin Murray
If you could bring your greatest Love, Service and Passion for Life itself into the world of your workplace, how might that change things for you, for your team, your clients or customers and the world?
Thousands of years ago the ceremonial city of Teothihuacan was built to provide the spiritual traveler with deeper access to the heart, intuition, and inner wisdom. The purpose and intent of the program we create is to open up one's spiritual eye's to a clear view of the abundance and joy that is our birthright while tapping into the energy of this ancient sacred site.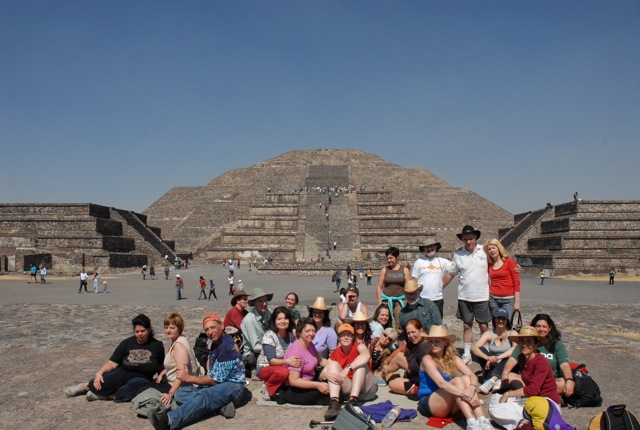 What if you could find clarity about something in your life or business that has become an obstacle to your
freedom and enjoyment of life?
What if you could touch back into the high quality, creative energy, values and enthusiasm that you began your business with?
AND what if you could do this in 5 days?
Join us for an energy restoring, vision awakening, heart powered retreat of ritual and ceremony, insight and community. Re-vision the purpose of your business and your part in it and come away reinvigorated, charged up and restored, with fresh eyes and a full heart.
"The value of a business is measured by its ability to contribute to human happiness" – F Kofman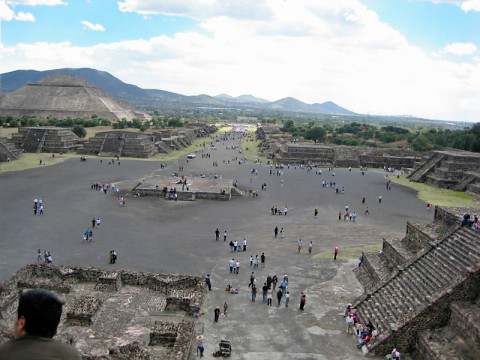 Journey Includes:
5 nights accommodations at a beautiful Hacienda – The Dreaming House (http://www.thedreaminghousemx.com/) with Private Rooms (Shared room savings available)
3 meals a day featuring healthy and traditional Mexican food (can accommodate special diets)
Ground transportation to and from Mexico City Airport.
Daily fees to the archaeological pyramid site;
Daily lectures, teachings, and experiential activities.
Daily Yoga- For all levels
Cost: Single Room: $1,697 all inclusive. Bring a friend and share a room: add $1,297
Double room, we match you with a roommate: $1,497.
Payment plans available.
To Register now…or view our payment plan:
Plus – 60 Days of follow-up calls to deepen and integrate the experience of Teo into your work and home
includes 2 Group Calls monthly, plus Facebook group page
Not included – Airfare to and from Mexico City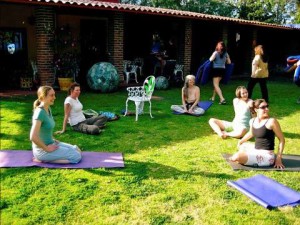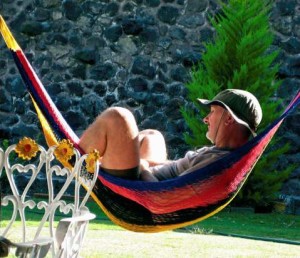 EXPERIENTIAL and INFORMATIONAL TeleCONFERENCE Calls
These calls will help you learn more about this journey while having an experience
of the clearer view of Life and Work that is available to you.
The follow- up calls after the journey, are designed to integrate the new learning and high quality energy.
These interactive and informative calls will assist you to:
Cultivate greater authenticity in the workplace and at home.
Discover how being more mindful is the your best partner in all undertakings
Access creative, heart based solutions
Experience personal awareness that will enhance all your relationships, both personal and professional.
Learn practical tools to create balance & higher quality of life while making a profit
Practice Toltec Dreaming to touch into the creative solutions and ideas in your aware mind.
… and here's Kevin!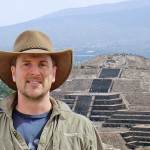 For more about Kevin: http://www.energizeu.com/
© 2005- Rita Rivera Fox. All rights reserved.