Winter 2016 Tele-classes
Winter 2016 – Courage, Faith, Commitment
Wednesday, Dec 21
Winter Solstice Virtual Circle & Ceremony
AND
Thursday, Dec 29
Dreaming Awake in 2017
Both Calls are at 5:00 PST/6:00 MST/8:00 EST
Winter Solstice – Harnessing Your Brilliant Light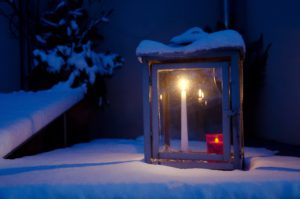 The Sun "returns" on December 21, and as it starts to slowly reveal more light in the sky, the great Inner Sun also reveals our authentic light, to guide us through this time.
As many of you know, this is one of my favorite times of the year to honor with personal ceremony. In the darkest, most creative time of the year, we have the opportunity to glimpse some of our brightest inner light that we may have been too busy to sit with. Take the time now to join me on this call and beckon forward your own voice of wisdom while discovering how it feels to be in more alignment with your purpose and your love.
Let your brilliant light shine out to illumine your way through this holy season.
Dreaming Awake in 2017
2017 is clearly a wake-up call to humanity. And for each of us to wake up in a way that actually will have the effect we desire, we must each step up to a higher degree of impeccability with all we think, feel, say and do. We need to BE AWAKE and listen to the message our integrity is sending us. This call is designed to fine tune your inner ears, open your inner eyes to support embodying the action most needed in your life.
In this second Teleclass, we'll discuss the power of courage, faith and commitment as the 3 essential ingredients to keep your eyes and heart open as we greet this new beginning. We will also create an Awakened Dream Map to direct our actions in an intent filled way for all we want to create & dream in the new year.
The Details:
Both calls are included in the program and the price reflects this. Please let me know if you can only attend one.
I will be offering 1 free complimentary pass to both classes but must hear from you by Dec 12.
Once you have signed up via email: (Rita@Ritariverafox.com) and paid (see info below) I will send you the call in number & the following prep questions & dreaming guidelines:

Simple Ways to Take Courage, Faith and Commitment into Your Daily Life

The Awakened Dream Map – 4 Practices for Staying True to Your Life's Dream

Of course, the calls are recorded.
Once you've signed up for the call you can invite a friend or loved one for a reduced rate, just let me know.
The Virtual Circle is priced according to what you can pay. $60- $125 is suggested. Use the PayPal button below to make a payment. Thank you.
These 2 – 75 minute Teleconferences will offer you insight and practices for how to be at your optimal state of awareness to meet and pass through these 2 Initiation Gateways, Winter Solstice & the beginning of the expansive & tumultuous new year of 2017!
Please email Rita to receive the teleconference number after you've made your payment.
© 2005- Rita Rivera Fox. All rights reserved.