Journey to the Pyramids of Teotihuacan
Being Free 
 Teotihuacan, Mexico
September 30 – October 5, 2017
With Rita Rivera Fox & Ed Fox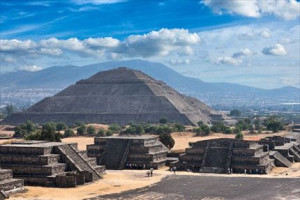 Join us on a journey to enlighten and awaken the true, authentic, and the YOU that is already FREE at this powerful time of human evolution in the sacred  pyramids of Teotihuacán, Mexico.
Teo is a living repository of the ancient wisdom that invigorates our individual and collective dreams. Here in the spiritual home of the Toltecs, reconnect with your own internal guidance, as well as, the ancient wisdom contained within the land, while connecting to a living dream that awakens you to your deep silent knowledge.
Discover your unlimited capacity to shine brightly from your heart and learn to fully express your authentic self.  Align your body, mind, and spirit to more fully contribute to the great wave of transformation that is going on at this time. Be uplifted and awakened by the ancient energy at the pyramids. We work hard, play hard and experience the bliss of this magical place!
This journey is a step back from the demands of your daily life. It creates space for reflection and stillness, adventure and community. Give yourself this opportunity gain a fresh perspective; recharging and re-visioning your creative endeavors, relationships and careers. You are going to love the experience of bringing yourself to Teo!
Throw off the choice you made to limit yourself & find your brilliance
Perceive and interpret your life from a new, empowered perspective
Create a positive and uplifting emotional quality in your life
Gain simple, effective tools that contribute to your daily happiness
Dissolve the fears that are obstacles to living with an open heart
Come join us in the place where humans have been awakening to their divinity and true power as creators for thousands of years. We will be joined by Grace Ventura and Barry Schwartzbach, gifted teachers assisting us in making this an unforgettable journey.
On this journey, you can choose to…
Practice Yoga – a restorative, opening, centering style that requires no previous experience.
Schedule an energy healing session or massage with Grace Ventura, who brings her vast expertise of healing the body.
Enjoy quiet, contemplative time.
Journey Includes: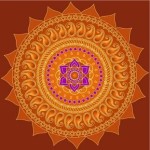 5 nights accommodations, double occupancy (single supplement at extra cost available) at the beautiful and comfortable Dreaming House*
3 meals a day featuring healthy and traditional Mexican food (can accomodate special diets)
Ground transportation to and from Mexico City Airport
Entrance fees to archaeological pyramid site
Daily lectures, teachings, and experiential activities
Cost: $1325
A deposit of $300 is due at time of registration and will secure your reservation. Credit cards accepted.
You are responsible for your own air transportation to/from Mexico City. Arrive Mexico City Airport no later than 3:30 pm and depart same airport after 1:00 pm. Please contact me before you make plane reservations. 
For more information or to speak with Rita Rivera Fox, please call 310-869-5018 or email Rita.
* To view photos of our beautiful accommodations, please visit www.thedreaminghousemx.com.
© 2005- Rita Rivera Fox. All rights reserved.