Meet Rita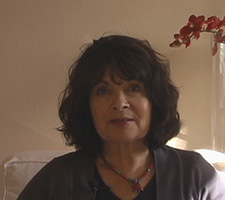 Rita Rivera-Fox lives from a lifelong calling to end needless suffering and awaken people to a more conscious, joyful way of being. She is committed to being in service to the evolution of human consciousness that is emerging at this time. Her reputation for achieving profound results to that end has made her a well sought-after Spiritual Mentor, Transformational Coach and Counselor.
Rita was in her late teens when she began her own process of "waking up". She spent years under the tutelage of Native American shamans, Mesoamerican healers and Hindu Masters. While also pursuing studies in a variety of therapeutic fields including Art Therapy, Hypnotherapy and Voice Dialogue Therapy, she began to experience the benefits of all her investigations by becoming more joyful and authentic in her own life. Rita's overriding desire was to pass on what she had learned to others, and with her characteristic fervor, she dove right in.
In 1991, Rita met don Miguel Ruiz, M.D., bestselling author of "The Four Agreements". The intensity of her studies with him deepened her perception of human behavior and self-awareness. She began co-teaching with don Miguel all over the world including Mexico, Peru, and Egypt, as well as the renowned Omega Institute in New York, and soon became an acknowledged Master in her own right.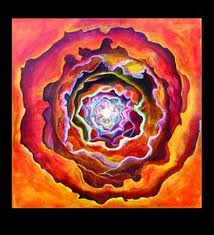 Synthesizing traditional and non-traditional methods in a unique way, Rita's counseling work has achieved notoriety in therapeutic circles for its effectiveness. The state of New Mexico contacted her to counsel women with a history of sexual abuse and trauma, and she was later asked to develop a program for their Department of Social Workers to increase self-awareness and reduce burnout among social workers and caregivers. For over 13 years, her reputation in leading people to emotional well-being became established through such avenues as the Jackson Hole Wyoming Wellness Festival, the Sedona Awakening Awareness Retreats, and other prestigious events throughout the U.S.
Rita's evolution led her to co-found Life Mastery Programs with Meghan McChesney Gilroy in 2005. Together they developed the Choice Process, an experiential method to clear the emotional body and open new states of consciousness. The success of this method led to the creation of Embodying Emotional Integrity©, an advanced program for Life Mastery Associate Teachers and other healing professionals to use in their own practices. To go even deeper, Rita founded Life Mastery Dreaming, a five-year, intensive course of introspection that targets the core of limiting beliefs, provides skills to resolve them, and frees people to live a happier life. The ultimate benefit is that people feel a sense of purpose by seeing the contribution their lives make to humanity as a whole.
Currently, Rita is as impassioned as ever in her desire to wake people up and shepherd them along their way. She lectures and teaches about mindfulness, emotional clearing, and conscious relationship and performs energy healing throughout the world. Rita has a flourishing bi-coastal mentoring practice in Boston and Los Angeles, and leads transformational journeys to Mexico, Europe and Sedona. She is one of seven recognized visionaries featured in the transformational film "Awaken". Rita lives in Los Angeles with her husband Ed Fox, has two grown daughters, a granddaughter and two incredibly conscious cats.
© 2005- Rita Rivera Fox. All rights reserved.